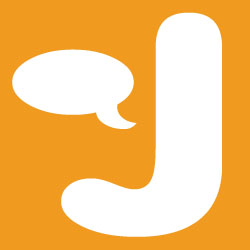 Only the admin/owner of a JamieSpace can upload an image.  Otherwise you'll see a generic J – JamieSpace icon (As seen on the right).
If you are the admin – click on the backend admin at the top of your space – Configuration – Site Content/Logo.
It will be the Mobile Icon.  Choose an image – resize it and save.